THAILAND
Jason Lim, Hemisphere's Regional Sales Manager for Asia Pacific, demonstrated the S321 GNSS Survey Smart Antenna to land survey students at the Uthenthawai Campus of Rajamangala University of Technology Tawan-ok, located in Bangkok, Thailand. Jason was part of a presentation to expose students and future surveyors to Hemisphere products and technologies. He was invited by co-presenter, Kritsada Anantakarn, a lecturer at the university.
MALAYSIA
Hemisphere's Regional Sales Manager for Asia Pacific, Jason Lim, along with dealer Elcee's Instrumentation & Services Sdn Bhd, held a successful demonstration of the Atlas GNSS Global Correction Service in Malaysia. The demonstration was held for the Hydrographic Survey Department in Port Klang, Malaysia.
The demonstration was conducted on a survey speedboat traveling at 40 knots. The Atlas H10 performance proved to be impressive, achieving 10 cm accuracy within 40 minutes. Furthermore, the Atlas H10 land signal covered areas where other services could not, showing "RTK fixed" throughout the demonstration.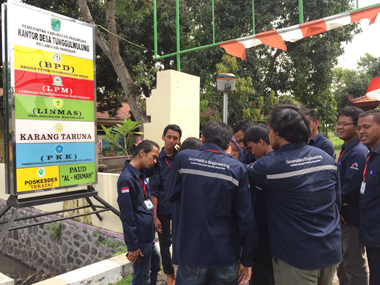 INDONESIA
PT ASABA, a Hemisphere dealer in Indonesia, secured positive responses with their Atlas demonstration. Using Atlas H10 with an S321 GNSS Survey Smart Antenna, they were able to achieve 20 cm accuracy under trees.